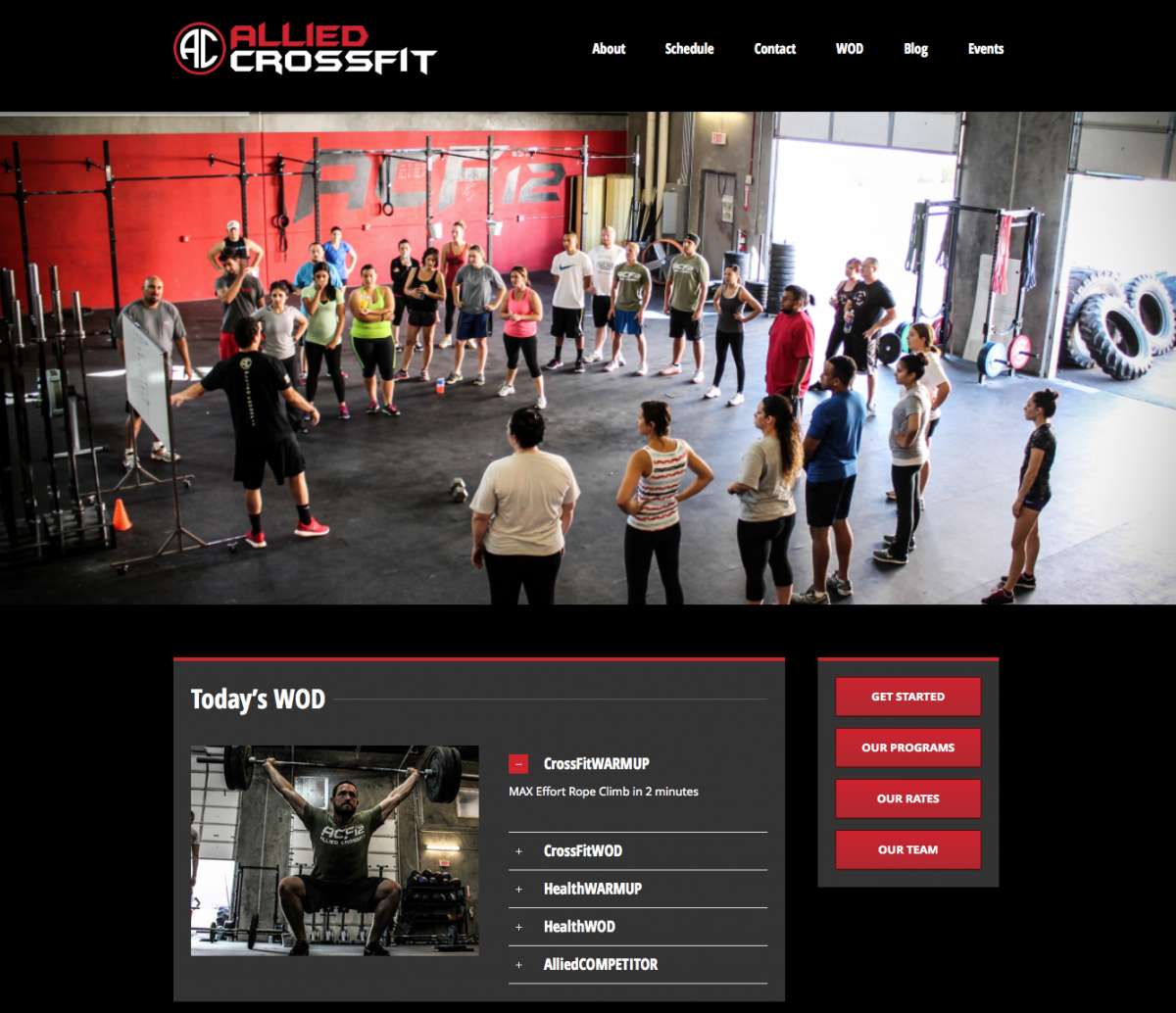 A while back we wrote about our client, Allied CrossFit, and their new simple look. After some time of using and getting comfortable with the site, affiliate owner Gareth Buxton decided it was time to up the marketing ante with some cool new features and darker look.
What we did:
Updated the color design by replacing the white background with black and creating gray containers with red accents to separate the different content areas.
Added user friendly call-to-action buttons on home page for new visitors to easily find what they are looking for.